Top 10 Travel Tips For India Tour
India- how can I even define it? It's literally indescribable! However, a single sentence would be perfect for defining its amazingness and that is 'India is my most favorite place on Earth'. I am completely in awe of it now. You can't consider it solely as a destination since it is a wholesome experience. It was my second visit to India and this beauteous country never leaves a chance to impress me with its scenic destinations and unique culture.
Just in case you are a first timer in India, there exists a need for you to keep some noteworthy travel tips in mind so that you don't have a daunting experience while journeying here. Here I have brought up a list of Top 10 travel tips that you must follow for your commendable India tour.
Bit By Bit Exploration
India is truly a vast country with each of its sides packed with eternal beauty and incredible diversity. You can witness the Himalayas in the North, pristine backwaters in the South, and coastal provinces in the East and the deserted lands in the West. India needs a slow and steady exploration. You can simply kick off your India tour with the vintage Golden Triangle Tour demonstrating the beauty of Mini India via Delhi, Agra, and Jaipur. It is quite impossible to see everything here in a single go, however, you can explore bit by bit.
Staying Healthy Is The Key
Obviously, who would like to have upsetting health! There exists a need for you to avoid drinking tap water as well as the salads that you haven't peeled on your own. Before letting your taste buds experience the delectability of the street food, you must thoroughly acclimatize your stomach. Look around the stall and examine the cleanliness of its surroundings, if you are able to spot some flies there- do not eat from that place. However, the restaurants present in the varied cities serve as a true delight for the foodie travelers in India, thus you can try out the same.
Source: Https://Www.Findeatlocal.Com
Know The Weather
Despite India being an all-around destination, you should definitely be aware of the prevalent weather conditions there. The different regions of this country can be explored in distinct seasons. You shall have to check out the climatic conditions of the place you are intending to visit. On exemplifying we can say that the cooler regions such as Ladakh, Himachal, Shimla, Manali, Darjeeling, etc act as a perfect getaway for the tourists during summers. While destinations like Mumbai, Hampi, Goa, Rajasthan, Kerala, Delhi, and other similar ones are the best places to be explored during winters.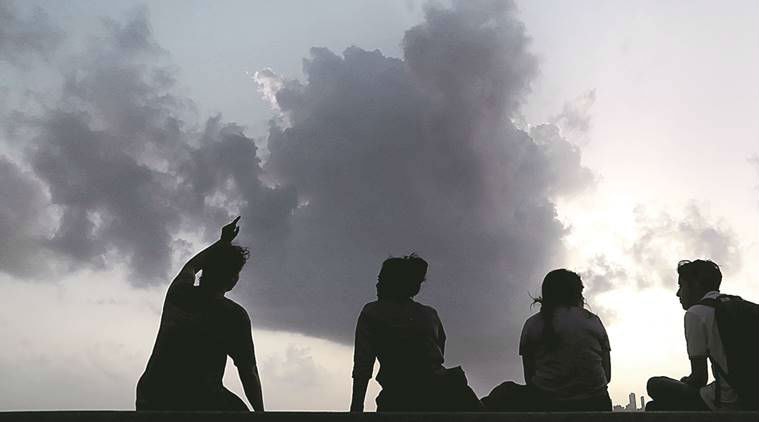 Source: Https://Indianexpress.Com
Stay Updated About Entry Requirements
In order to facilitate your visit to India, you should mandatorily have a valid passport along with a Visa as well as return/onward ticket. Just in case you are looking forward to planning your stay here for tenure less than 30 days, then you shall have to apply for ETA. Also, in order to enter any of the restricted areas in India, you or your tour guide will have to attain a Restricted Area Permit. Just keep in mind that these documents have to be necessarily carried along with you while visiting India. For more information about passport or visa application, you can visit the official website of the Government of India.
Source: Https://Www.Nationwidevisas.Com
Dress In A Decent Manner
In order to mix up with the population in Indian cities, you shall dress modestly. While intending to visit the temples or any other holy places such as a mosque or Gurudwara, you shall cover up your head with a scarf and also dress modestly. Before entering the prominent religious hubs, you will have to remove your shoes. While being in the big city, you are free to dress modestly however, when you are traveling in a rural area or a small city, you need to stick to decent clothing.
Stay cautious in gender-specific areas
While being present in India, you are going to spot certain places which are gender specific. These can be the trial rooms in varied malls & local shops, women-specific coaches in Metros and other transports, religious places as well as some queues too. You are being notified about the same just because if you are a man you can be punished in the form of a fine or any other way for your entry into the specific areas where women are allowed. Thus, this stands as one of the most significant travel tips that you shall keep in mind.
Source: Https://Www.Baconismagic.Ca
Transportation Knowledge Is A Must
Traveling within and around India is a smooth affair. You can make use of the plethora of transportation facilities available here for commuting from one place to another. I would recommend you to experience the extensive rail network in India for exploring the best out of it and also, you will save a few bucks too! Quite happening, isn't it? Just ensure, that you have got your reservations for this journey done much in advance. Also, for shorter trips i.e. from one city to another, you can travel in air-conditioned buses. Enjoy the pre-paid taxi services of OLA and Uber cabs ready to give you a drive wherever you want within the city.
Source: Https://Www.Telegraph.Co.Uk
Carry Sufficient Cash Along
For undertaking varied transactions in India, you can make use of debit cards, credit cards, money wallets as well as the travelers' cheques. Airports, travel companies, some local shops provide money exchanging services to travelers. You are going to witness a good number of ATMs in the Indian cities, however, you might spot minimal or no ATMs in the rural areas and some smaller cities in India. Thus, I would recommend you to carry a sufficient amount of cash while traveling in India. If you are unable to spot any ATM then you can get the money transferred via Western Union.
Source: Https://Theculturetrip.Com
Ensure Your Safety
While talking to the people in India, you need to talk to them utmost respect and discretion. Ensure that you are not carrying a large amount of cash along with you. Also, do not forget to get your documents such as passport, return tickets and other things photocopied. Note down the varied emergency numbers such as ambulance no. 102, fire station 101, police station 100, women helpline number 1091 and the national emergency helpline number 112. This all has to be done in order to seek assistance at the time of any kind of emergency.
Pack accordingly
While packing your stuff up, you would have experienced much confusion on what you mustn't pack and what you must pack. In case, you are visiting India during summertime, then you shall carry light clothes but during the wintertime, you must definitely carry woolen clothes as well as an umbrella/raincoat during the monsoon travel. Apart from that, some miscellaneous objects such as sun protection cream as well as a power bank for charging your mobile. Apart from that, you must also keep some hygiene ensuring objects such as the hand sanitizer.
India is undoubtedly a heartthrob destination and you are going to have a really good time here. However, in order to attain the most perfect moments here, you should surely follow the above-mentioned travel tips. Happy touring!
Go back to main blog page