How to get an Indian e-Visa?
In case you live outside India (except Bhutan and Nepal) and are intending to visit India really soon, then you are surely going to have a dire requirement of the two very significant documents i.e. a Passport and an Indian e-visa. If you are looking forward to apply for an Indian e-visa, then presently you might be a victim of some confusing questions dancing in your head like anything! On witnessing the same, I have decided to showcase a whole guide for you so that you are clear about each and every aspect related to the process of getting an Indian e- Visa. Have a glance:
Source: https://www.e-visaindiaonline.com/
WHAT IS AN E-TOURIST VISA?
The services of an e-Tourist Visa were introduced by the Indian Government on January 1, 2010 with an intention of enabling the foreign clients travel in India without any hassle. During its commencement, the e-Visa was firstly tried in five countries. On seeing its success, later on just after a year the services of this Visa were extended to eleven countries. However, it was on April 15, 2014 that it extended its arms till South Korea. As notified, during November 27, 2014, a replacement of this visa at the time of its arrival scheme was witnessed that was none other than an online Electronic Travel Authorization (ETA) scheme and on April 2015, this scheme was again given a name of 'e-Tourist Visa'. Steadily, as the years passed by, the scheme was made available to people belonging to over 161 countries by April 2017.
There are basically three types of E-Visas:
EMedical Visa

ETourist Visa

EBusiness Visa
Source: https://indvisa.com
WHO NEEDS AN E-TOURIST VISA?
It is not a compulsion that each and every person living outside India will need an e-Visa to travel in India since any one belonging to Bhutan or Nepal shall not experience any need to apply for an Indian e-visa. Also, apart from this if you are intending to visit India for a period of 90 days from Maldives, then there would be a requirement of no passport too. But, visiting India from Mainland China shall require a proper visa. If you are looking forward to stay in India for a tenure of 72 hours or less, then a transit Visa will be very necessary.
WHAT IS THE ELIGIBILITY TO APPLY FOR AN E-VISA?
Each and every person who belongs to the following countries or holds a passport of the below mentioned nations:
| | | | |
| --- | --- | --- | --- |
| Albania | Barbados | Canada | Croatia |
| Andorra | Belgium | Cape Verde | Cuba |
| Angola | Belize | Cayman Island | Cyprus |
| Anguilla | Bolivia | Chile | Czech Republic |
| Antigua & Barbuda | Bosnia an Herzegovina | China | Denmark |
| Argentina | Botswana | Hong Kong | Djibouti |
| Armenia | Brazil | Macau | Dominica |
| Aruba | Brunei | Colombia | Dominican Republic |
| Australia | Bulgaria | Comoros | East Timor |
| Austria | Burundi | Cook Islands | Ecuador |
| Azerbaijan | Cambodia | Costa Rica | El Salvador |
| Bahamas | Cameroon Union Republic | Cote d'lvoire | Eritrea |
| Estonia | Hungary | Lesotho | Mongolia |
| Fiji | Iceland | Liberia | Montenegro |
| Finland | Indonesia | Liechtenstein | Montserrat |
| France | Iran | Lithuania | Mozambique |
| Gabon | Ireland | Luxembourg | Myanmar |
| Gambia | Israel | Madagascar | Namibia |
| Georgia | Italy | Malawi | Nauru |
| Germany | Jamaica | Malaysia | Netherlands |
| Ghana | Japan | Mali | New Zealand |
| Greece | Jordan | Malta | Nicaragua |
| Grenada | Kazakhstan | Marshall Islands | Niger Republic |
| Guatemala | Kenya | Mauritius | Niue Island |
| Guinea | Kiribati | Mexico | Norway |
| Guyana | Kyrgyzstan | Micronesia | Oman |
| Haiti | Laos | Moldova | Palau |
| Honduras | Latvia | Monaco | Palestine |
| Panama | Papua New Guinea | Paraguay | Peru |
| Philippines | Poland | Portugal | Qatar |
| Republic of Korea | Republic of Macedonia | Romania | Russia |
| Rwanda | Saint Christopher and Nevis | Saint Lucia | Saint Vincent and the Grenadines |
| Samoa | San Marino | Senegal | Serbia |
| Seychelles | Sierra Leone | Singapore | Slovakia |
| Slovenia | Solomon Islands | South Africa | Spain |
| Sri Lanka | Suriname | Swaziland | Sweden |
| Switzerland | Taiwan | Tajikistan | Tanzania |
| Thailand | Tonga | Trinidad and Tobago | Turks and Caicos Island |
| Tuvalu | UAE | Uganda | Ukraine |
| United Kingdom | Uruguay | USA | Uzbekistan |
| Vanuatu | Vatican City-Holy See | Venezuela | Vietnam |
| Zambia | Zimbabwe | | |
Maybe just in case, your parents or grandparents hailed from or belonged to Pakistan, then you ought to not be entitled with any e-Visa, even if you are serving as a citizen of any of the aforementioned countries. Thus, in this scenario you would have to apply for a normal visa.
WHAT ARE THE DOCUMENTS REQUIRED FOR E-VISA APPLICATION?
While applying for an Indian e-visa, it is highly recommended for you to keep in view that each and every document uploaded by you during the application process must be in English language. Also, if you fail to facilitate the same then your application shall stand rejected.
Source:https://www.goldenfuture.education
The documents which are mandatory while applying for an e-Tourist Visa (eTV) are as follows:
1. Scanned First Page of Passport
i. Format - JPEG
ii. Size: Minimum 10 KB, Maximum 300 KB
Source: https://jp.usembassy.gov
The digital photograph to be uploaded along with the Visa application should meet the following requirements:
1. Format – JPEG
2. Size
i. Minimum 10 KB
ii. Maximum 1 MB
3. The height and width of the Photo must be equal.
4. Photo should present Full face, front view, eyes open.
5. Center head within frame and present full head from top of hair to bottom of chin.
6. Background should be plain light colored or white background.
7. No shadows on the face or on the background.
8. Your photograph must be without borders
HOW MANY TIMES CAN ONE GET AN E-VISA IN A CALENDAR YEAR?
One can apply for an e-visa three times during a Calendar Year i.e. from January till December.
CAN AN E-VISA BE USED FOR ENTERING THE PROTECTED AREAS?
No, an e-Visa cannot facilitate your entry into the protected/restricted areas and thus, for the same you need to apply for a Protected Area Permit (PAP) or an Inner Line Permit (ILP). This shall also depend upon the requirements of those respective regions. A PAP can be arranged by your tour operator with the help of your e-visa (if required) even if you have entered India.
WHERE TO APPLY FOR AN E-VISA?
In order to apply for an Indian e-visa, the applicant will have to fill up an application form at Https://Indianvisaonline.Gov.In/Evisa/Tvoa.Html.
Source: https://www.travelogyindia.com
WHEN TO APPLY FOR AN INDIAN E-VISA?
The applicant needs to fill up the e-visa application form and thus, apply for the same 120 days before his/her journey date, else before a minimum of 4 days before the commencement of your trip.
WHAT IS THE ESTIMATED COST OF AN E-VISA'S APPLICATION PROCESS?
The estimated cost of e-visa application would totally depend upon your residential country and India's reciprocal relationship. Thus, for some nations the fee is totally free while for some the fee is quite nominal and for others it shall be high too. Thus, the cost is too divided into four basic categories:
FREE: Fiji, Jamaica, Papua New Guinea, Argentina, Mauritius, Cook Islands, Micronesia, Nauru, Seychelles, Palau, Uruguay, Solomon Islands, South Africa, Marshall Islands, Niue Islands, Samoa, Tonga, Tuvalu, Vanuatu, Kiribati

$25: Singapore, Japan And Sri Lanka

$50: The Countries Which Are Not Listed In The Above Fee Categories Fall In This Slot. Thus, This Cost Is For Majority Of The Countries Entitled With The Varied Services Of An EVisa.

$75: US, Russia, UK, Mozambique And Ukraine
Note: The fee can be changed anytime as per the wish of Indian Government. Also, 2.5% of the bank charges are applicable with the fee of an e-Visa.
Source: https://kuwaitvisa.com
HOW MUCH TIME IS TAKEN BY AN INDIAN E-VISA FOR ITS APPROVAL?
Once you have completed all the formalities which are needed for the application of an Indian e-Visa including filling up your details, uploading the documents and other mandatory things, you will be getting your ETA as well as the Application ID in your e-mail (in the next 3-5 days) that you would have registered in your form. Apart from that, in order to check the status of your Indian e-visa online, you can see it at Https://Indianvisaonline.Gov.In/Visa/StatusEnquiry.
Just keep it in mind, that your status in e-visa's application website must show 'GRANTED' before you commence your trip.
FOR HOW MANY DAYS IS AN E-VISA VALID?
The validity of an e-tourist visa extends for a tenure of 60 days and under that period you can make two entries into that country in case you have the e-Business or an e-Tourist visa. On the other hand if you own an e-Medical Visa, then you are allowed to make an entry into the country for three times. The characteristics of these visas stand non-convertible and also non-extendable.
IS THERE ANY RISK ASSOCIATED WITH E-VISA'S DENIAL?
It is too rare for an e-visa to get denied. Here, you just have to ensure that the documents uploaded by you while applying for the e-visa are arranged in a well maintained order, and also you need to make sure that other mandatory specifications are managed in a good manner, if these things are ensured then there is no need for you to worry about the denial of your e-visa. If you have any other queries, you can directly seek assistance from the customer support team whose details have been mentioned at Https://Indianvisaonline.Gov.In/Evisa/Tvoa.Html.
WHAT IF SOMEONE NEEDS AN INDIAN E-VISA ON URGENT BASIS?
If you are seeking for an Indian e-Visa on urgent basis, you can get the same on your arrival in India. This means that you need to come to your designated Indian state's airport and from there you can attain your Indian e-Visa. The Visa on Arrival facility is available at some selected international airports of India and they are as follows:
| | |
| --- | --- |
| Bangalore | Kolkata |
| Chennai | Mumbai |
| Cochin | Trivandrum |
| Delhi | |
| Goa | |
| Hyderabad | |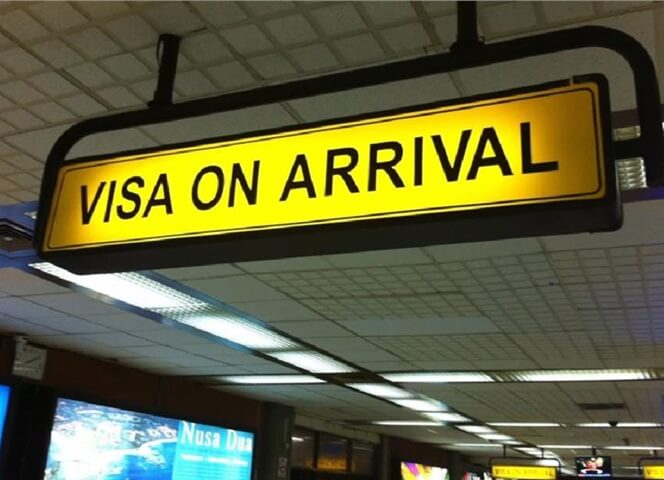 Source: https://www.indianeagle.com
Travellers belonging to the following countries are eligible for the Tourist Visa on Arrival:
| | | | |
| --- | --- | --- | --- |
| Australia | Fiji | Marshall Islands | Singapore |
| Brazil | Finland | Mauritius | Solomon Islands |
| Cambodia | Germany | Mexico | Thailand |
| Cook Islands | Indonesia | Micronesia | Tonga |
| Djibouti | Israel | Myanmar | Tuvalu |
| Japan | Nauru | Palestine | UAE |
| Jordan | New Zealand | Papua New Guinea | Ukraine |
| Kenya | Niue Island | Philippines | USA |
| Kiribati | Norway | Republic of Korea | Vanuatu |
| Laos | Oman | Russia | Vietnam |
| Luxembourg | Palau | Samoa | |
WHAT ARE THE DIFFERENT E-VISAS REQUIRED TO VISIT INDIA?
Every person has a different intention for his visit to India and thus, keeping the same in view, there are numerous Indian e-Visas for the varied visa applications. These are listed below, have a look:
Student Visa

Employment Visa

Intern Visa

Journalist Visa

Medical Visa

Entry (X) Visa

Business Visa

Conference Visa

Film Visa

Research Visa

Transit Visa
WILL AN INDIAN E-TOURIST VISA ALLOW ME TO ROAM ALL OVER INDIA?
No, that's not true. You cannot explore each and every destination of India with an e-Tourist visa. This is because, you cannot enter into any restricted/ protected areas such as some provinces of Arunachal Pradesh, regions of Uttarakhand, border regions of Rajasthan and many others. For visiting these secluded places, you would need to apply for a PAP i.e. Protected Area Permit.
WHAT DOCUMENTS HAVE TO BE SUBMITTED ONCE YOU HAVE ARRIVED IN INDIA?
This is true that you need to submit some documents after your arrival in India and these mandatory documents are mentioned below:
Your EVisa's Printed Copy

Your Passport Along With A Passport Sized Photo Of Yours

Medical Insurance Cover Accompanied With The Duration Of Your Stay In India
WHAT IS THE BRIEF PROCESS OF APPLYING FOR AN INDIAN E-VISA?
The e-Visa of India shall be applied in a matter of four simple steps. Have a look at them:
Step 1- Firstly, you need to apply online for your Indian e-Visa in which you shall have to mandatorily upload your photo as well as the Passport page.
Step 2- Once done with the online application of the visa, now is the time for you to pay the required e-Visa fee. You can do the payment with the help of Credit/debit card.
Step 3- On receiving the payment by the e-visa portal, you will be facilitated with your online Indian e-Visa sent to your registered e-mail id.
Step 4- Now you are free to travel in India since you have finally attained your online e-Visa.
Source: https://www.onlinevisatoindia.com/
WHAT IS THE EXTENSION LIMIT OF AN INDIAN E-VISA?
The Indian e-Tourist visas are available for a time period ranging from 60 days to six months. Apart from that, some countries are also allowed the e-visa to be approximately 10 years and these include Japan, Chile, New Zealand, Luxembourg, Switzerland, Spain, Iceland, Brazil etc. However, converting your Indian e-Visa into any other type of e-Visa is not possible.
Visiting India and exploring its unheard places is the best activity a traveller can ever indulge in! Also, applying for an Indian e-Visa is too easy now. What are you waiting for? Pack your backpacks and head towards the most fascinating trip to the ravishing lands of India.
Source: https://wtfares.com
Go back to main blog page