10 Unknown Facts about Bihar
Transpiring from a Sanskrit word namely 'Vihaar', Bihar is worldly prominent majorly for its historic monuments as well as a plethora of some crowd- pleasing as well as enticing tourists' attractions. I paid a visit to this destination along with my travel mates and didn't see much resemblance to what all the people have to say about this place. On raising some questions about Bihar, the sole answer that is prevalent in each and every person's mind is nothing but a negative one showcasing that Bihar is a highly low-graded place with less literacy rate and dirty people. But, this is really not true. The people who communicated with me were way too nice than I always imagined, there is an existence of innumerable tourists' attractions, a sense of belongingness and much peace, thus with so many things acting as a magnet to your visits, how can someone even think Bihar as a bad place?
Witnessing these talks and seeing that Bihar is a prey of innumerable misconceptions and stereotypes, I have brought up an enumeration of some unknown amazing facts about Bihar which are surely going to restore your love for this beautiful destination.
Bihar's Mouthwatering Cuisine
When uttering about the dishes of Bihar, the first thing that strikes everybody's mind is none other than the 'Liiti Chokha'. Having its origin from the Indian subcontinent, this dish has already passed the very choosy preferences of my taste buds. A very unique blend of texture, preparation as well as the taste- I can still feel its delectability on my tongue!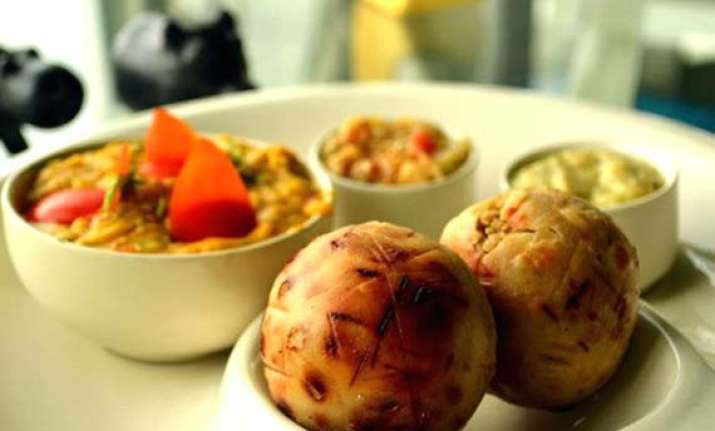 Source: https://www.indiatvnews.com
The Longest WiFi Lies Here
It was in the year 2014, when Patna was facilitated with the World's longest Wi-Fi expanding over 20 kms. While being there, I was able to access the Internet and that too free of cost anywhere starting right from Ashok Rajpath's NIT-Patna to Danapur. Well, on seeing this I can proudly mention that Bihar is gradually marking its impression amongst the technologically advanced states of India.
Source: https://www.quora.com
The Birthplace Of Nalanda University
Since the bygone era, the splendid Bihar was witnessed as the epicentre of education, learning, culture as well as power. The Nalanda University that is recognized as the oldest university has its existence in Patna, Bihar since ages. It once attracted a good number of students and was thus, the finest education hub. I was deeply engrossed in the historical significance of this university since each of its parts has a story to tell.
Source: https://www.indiatoday.in
The Masterminds Live In Bihar
It is prominently said that Bihar is a place where geniuses are born. Yes, majority of the people living here are truly excellent in Mathematics. Thus, there exists no need for you to judge them on their language and English speaking skills. Also, as the fact goes- Bihar is majorly known as the second state to produce a good number of IAS officers. No doubt on this one, but- Bihar is an intelligent state!
Source: https://www.oneindia.com
The Ultimate Hub Of Chhath Puja
Celebrated with huge fun and frolic since the Vedic era in Bihar, the Chhath Puja is prominently acknowledged as its main festival. Luckily, I was there during this festival and thus, was able to be a part of this religious event. As a result of this, Bihar is able to showcase its rich as well as the vibrant culture to other parts of our country. Also, it is continually serving as an inspiration for others living in rest of the world through its great pomp and shows during this occasion.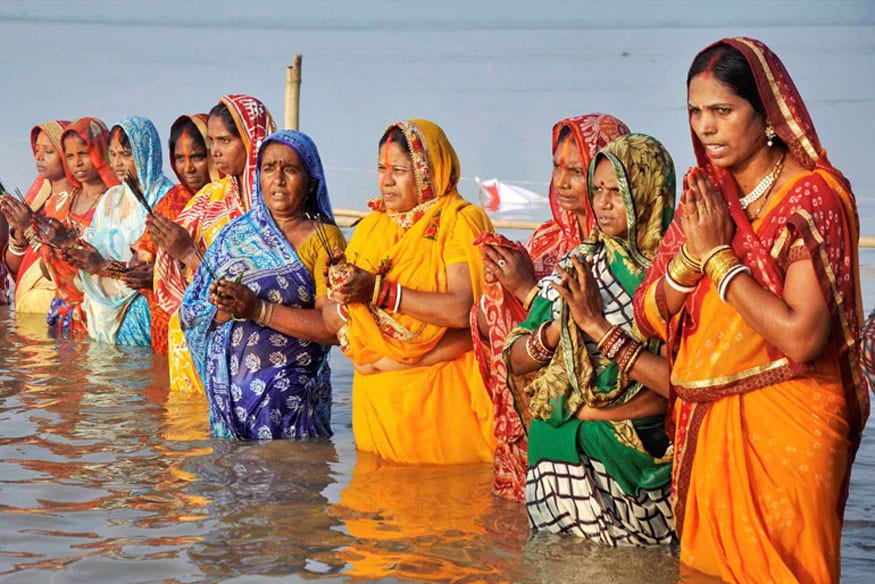 Source: https://www.news18.com
Tenth Sikh Guru Was Born Here
Guru Gobind Singh who is known as the Tenth Sikh Guru was born in Bihar on December 1666 and thus, Bihar holds a high significance for the Sikhs. His early years were spent here and later on he was known to have moved to Anandpur. Thus, majority of the people are still stuck in a question on whether Guru Gobind Singh was a Bihari or Sikh, however the answer to this issue is that he was born in Bihar but since, his forefathers belonged to the regions of Punjab he is a Punjabi.
Source: https://indiathedestiny.com
The Root Of Indian Politics
Well, to be true Indian Politics is totally unimaginable without Bihar and this is quite amusing since majority of the political figures during the present time belong to Bihar in one way or the other. The most famous Mr. Rajendra Prasad who served as the first president of India was known to be the one belonging to Bihar. Also, other prominent people in the politics are Nitish Kumar, Lalu Prasad Yadav and Prakash Narayan too.
Source: www.oshodhara.org.in
World's First Republic Is In Bihar
The Vaishali district located in Bihar has an immensely high historical and political significance since it is known as the 'First Republic in the World' and it attained this representation during the 6th century BC. Not only historical, but this sight is also accompanied with a spiritual relevance since it is witnessed as the birthplace of Lord Mahavir.
Source: https://www.tripadvisor.in
The Largest Cattle Fair In Asia
The Sonepur Fair celebrated with extreme happiness and excitement by each and every native in Bihar is recognized as Asia's largest cattle fair. It is organized at the time of post- harvest season and is also waited eagerly by each and every Bihari all over India. But what is the prime attraction here? It is none other than the plethora of Indian elephants which assist in the facilitation of cattle trade.
Source: https://www.thehindu.com
The 'Noviolence' Area
It is assumed that the idea of non-violence originated from Bihar and that too approximately 2600 years ago. This thought was propagated by Lord Buddha and Lord Mahavir. Also, Buddhism as well as Jainism have their roots in this state and thus, Bihar is proudly considered to be the birthplace of two most important religions.
Source: https://indianexpress.com
So, after having a glance at the above mentioned points I don't think there is an existence of even a single issue on the depleting image of Bihar. In case you belong to Bihar- there is no use for you to get angry on someone calling you a 'Bihari'. Instead, you must be massively proud that you belong to a country that has Bihar as its indispensable state.
Go back to main blog page