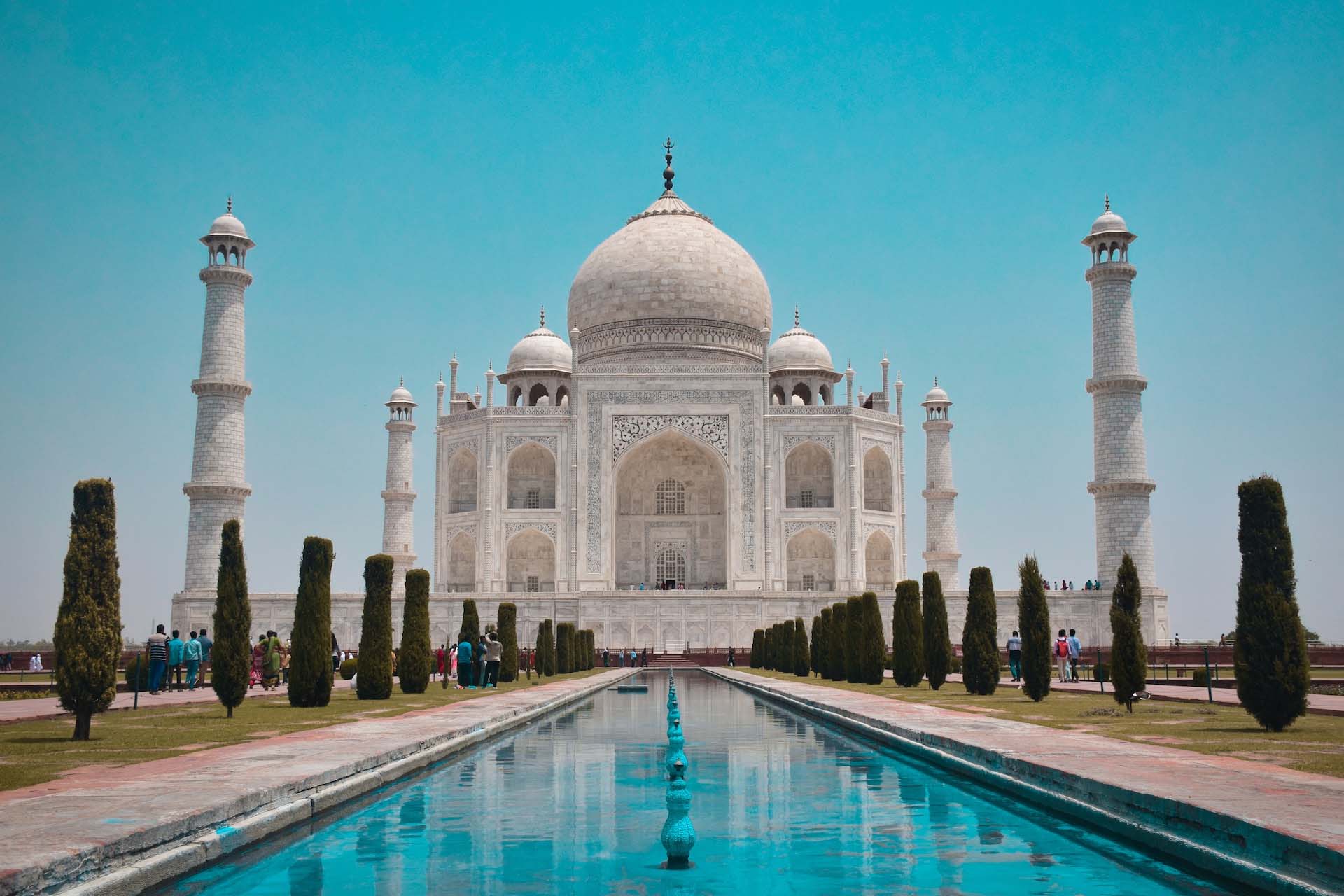 India's Golden Triangle: Journey Through History & Culture 2023
Every traveler worldwide has a fundamental, enduring impression of India. India is a developed nation with a rich cultural heritage. As you thoroughly explore the nation, you will be overwhelmed by its diverse population's natural beauty, architectural marvels, diverse cuisines, and intellectual perspectives. This will provide you with an unforgettable vacation experience. When it comes to summing up all of these, visiting India's Golden Triangle is the best option. The circuit provides an incredibly varied introduction to the customs and cultures of the nation. This introduction is to those interested in learning about India thoroughly and its serene holy sites, architectural wonders, and bustling street life. For all the information you require regarding the tour of the Golden Triangle in India, continue reading this blog.
Why Is It Known As The Golden Triangle Of India?
The "Golden Triangle" is a tourist circuit that connects Agra, Jaipur, and Delhi. These three tourist locations are the most visited in northwest India. Road and rail connections between these three towns are excellent. They each make an imagined triangle on the map and are 200–250 kilometers apart. This fictional triangle has been deemed 'golden' for the wealth of historical and cultural marvels accessible in each city. You can discover India's rich cultural legacy by selecting this Golden Triangle Tourism Route.
Reasons For Choosing The "Golden Triangle Tour"
There are countless benefits to picking a Golden Triangle India Trip. They are mentioned below:
You can participate in various annual fairs and festivals in India that celebrate a variety of traditions. Numerous festivals are extensively observed throughout the nation, particularly in the Golden Triangle Circuit, including Diwali, Holi, Kite, Teej, and many more. One of the best activities in the Golden Triangle Tour will allow you to get to know the nation better through India culture attending these events.
To learn about a country's history, you should first learn about its architecture. Regarding architectural diversity, India is one of those nations that are particularly wealthy. Additionally, you might be shocked that 25% of all UNESCO World Heritage Sites are found within the Golden Triangle Loop. The three cities in the circuit are prime locations to experience India's architectural marvels, which range from palaces, historic forts, and Havelis to mosques, temples, and ancient ruins.
Finding a serene atmosphere to awaken their spirits is also one of the reasons tourists visit India. Given that India is the birthplace of numerous religions, including Jainism, Buddhism, Hinduism, and many others, there are numerous religious sites throughout the country where faith provides a different way of living. Amazing mosques, temples, gurudwaras, and other religious sites where different faiths and spiritualities converge can be found along India's Golden Triangle Circuit.
The reasons for selecting India's Golden Triangle Tour circuit cannot be completed without mentioning the cuisines. Food, a major part of daily living and celebrations in India, significantly impacts Indian culture. You'll notice a significant variation in the cuisines if we discuss the cities in the Golden Triangle Circuit. In contrast to the Persian and Mughal influences on cuisine in Delhi and Agra, the Rajput flavor is more prevalent in Jaipur. Your understanding of the nation's past and traditions will increase as you explore each of them.
A tour of Agra, Jaipur, and Delhi is incomplete without visiting these cities' vibrant, bustling marketplaces. You can get a clear sense of what goes on in the central business district of Indian towns from the clamor of the buyers and sellers and the ongoing chaos of negotiating. Most of the trip will be spent buying in well-known markets in Delhi, Agra, and Jaipur, resulting in priceless trip memories.
Delhi: Perfect Blend Of Modern and Ancient Infrastructure
Delhi, the capital city of India, is the starting point of the Golden Triangle in India trip, which includes ancient monuments and modern infrastructure. To get a perspective of India's ancient architecture, stroll through the busiest streets of Old Delhi and put yourself in a digital time travel that will transport you back a few years in time. Cover nearly all of Delhi's locations, starting from the ancient havelis and cobblestone streets.
In Delhi, you can experience the entire country's culture, including delectable street food and opulent cuisines, live performances, celebrations, and charming but affordable shopping. The Red Fort, Swaminarayan Akshardham Temple, Qutub Minar, India Gate, Jama Masjid, Lotus Temple, Jantar Mantar, Humayun's Tomb, and Asia's Biggest Markets like Sadar Bazaars, Chandni Chowk, among other captivating buildings that add more connections to the Indian past are among the dynamic monuments and the pride of India that you can explore while in Delhi.
Delhi is a fascinating location with 3 to 5-star hotels featuring both contemporary and traditional designs. Once you are done with the National Capital, it's the time for you to explore the magnificent Agra.
Agra: The Alluring Mughal City

Just 243 kilometers from Delhi, the center of the Mughal Empire, Agra City, is easily accessible in two to three hours. It just takes two hours to get there by train from Delhi Railway Station; if you decide to drive, it will take three to four hours. The inviting sweet aroma of "Agra ka Petha," the most well-known Royal Sweet, will attract you when you reach Agra, Uttar Pradesh. As you moved through the city, you faced grand shrines, thundering structures, and lush green gardens that transformed the landscape into a Mughal Narnia.
The Taj Mahal is a masterpiece of Indian infrastructure. A magnificent, exquisite monument constructed of semi-precious stones, known for its artistic engravings and mesmerizing minarets decorated with delightful ancient patterns, will astound you. Symmetrical gardens popular for strolling through and taking pictures feature the dynamic grandeur, and the Taj Mahal is renowned for its innovative, art-filled architecture.
The Agra Tour continues after seeing the Taj Mahal. Exit the Taj Campus and move towards the city to take advantage of the street markets where you can buy beautifully made carpets, wool items, Persian rugs, marble artifacts like the miniature Taj Mahal, marble pens, piggy banks, and more to bring a piece of the splendid Agra back home with you. While taking the Tonga ride, you can visit other well-known Mughal or Marvel buildings like the Agra Fort, Mehtabh Bagh, and Akbar's Tomb.
Along the route from Agra to Jaipur, you can also stop by Fatehpur Sikri, another iconic Mughal city. The city was constructed with every architecturally extravagant and opulent feature. Because of a shortage of water resources and the coercive powers of rival kingdoms, this Mughal capital city was destroyed within a decade or so.
Jaipur: The Pink City of Royal Rajputs

Jaipur is located next to Rajasthan's barren region as you travel toward the western part of India. India's Golden Triangle Trip includes this as its liveliest stop. The city is well-known for its imposing Rajputana architecture, forts, and delectable cuisine, rich in meat and spices, and has grown to be one of the most enticing travel locations for food lovers. Despite a portion of the state being abandoned, water scarcity has had no adverse effects on Rajasthani culture, which is deeply ingrained. The country is distinctive due to its well-managed colorful culture.
The most famous Rajasthani custom has distinguished the city as an ideal location for purchasing. The powerful Rajputs have embellished their city with stunning structures, red sandstone landmarks, and much more using the northeastern Aravali hills. It is one of Rajasthan's most desirable locations. Forts are prevalent in this region. You can begin your Jaipur City Tour at the opulent City Palace and move on to other fascinating locations like the Nahargarh Fort, Jantar Mantar, Hawa Mahal, Jaigarh Fort, Amber Fort, Jagatshironmani Temple, and much more. Stop by the most upscale Rajasthani marketplaces, including Babu Bazaar, Johri Bazaar, Chandpole Bazar, and Tripolia Market. Add a unique aspect of Jaipur Stories while walking through the markets.
How you can plan your Golden Triangle Tour?
Book your excursion through a travel agent to ensure your trip is comfortable and easy. With this, you won't have to worry about anything because an experienced staff will organize everything, from your lodging facility to pick up and drop services. Choose the best possible itinerary depending on the number of days you have for your journey. There are many variations of India's Golden Triangle Tour, including expansions that let you visit additional locations in addition to Agra, Delhi, and Jaipur. Make adjustments to the trip schedule to suit your requirements and comfort. Your trip itinerary can be changed based on your interests.
You can opt for the best rental car companies in India, which will allow you to travel the distances in the cabs or cars you prefer without facing any hassles. Many options are available in your price range, from premium vehicles to affordable taxis.
Be a part of India's Golden Triangle on an exciting tour with renowned monuments, vibrant cities, and a mouth-watering culinary tradition. If you have never been to India before or are short on time but want to experience the best of northern India, this journey is the perfect introduction.
FAQs
What is the best time to travel to the Golden Triangle?
The best time to explore the Golden Triangle is from October to mid-April, when temperatures range from 22 to 32 °C, as there will be a lot of walking involved. Due to the impact of the Himalayas, Delhi may experience freezing spells in January and February, while May and June may be scorching at 45°C.
Why is the Golden Triangle important for India's tourism?
The Golden Triangle is important for India's tourism because it offers visitors a chance to experience some of India's most iconic landmarks and cultural attractions. These include the Taj Mahal in Agra, the Red Fort and Qutub Minar in Delhi, and the Amber Fort and Hawa Mahal in Jaipur.
How many days are needed for the Golden Triangle tour?
For a fun-filled journey of Delhi, Agra, and Jaipur, eight days are required. As you will cover the route of India's fabled Golden Triangle.
Is the golden triangle tour worth it?
Unquestionably, it is worthwhile to travel to India's Golden Triangle! You will realize that this magnificent location includes much more than just amazing old structures like the famous Taj Mahal.
Go back to main blog page