Girls, have you been here yet?
Many dream of becoming a traveller, but undoubtedly being a girl and especially an Indian girl it becomes really difficult to step out of the cities even. Well, I am blessed and thus, considering myself a lucky-one, I was always allowed to roam whenever I wanted but yes… at a certain age. I wanted to be a travel blogger and on turning 23, I quit my highly monotonously scheduled corporate job and stepped into the world of roaming.
If I am asked to describe my travelling experience till now, it is very easy for me to sum it up in a bundle of some words - 'Each mile is full of surprises'. On travelling over 60 countries- I have attained each and every thing that I have always strived for that is the 'Ultimate satisfaction and the eternal happiness'. Thus, in case you also want to see the world through your perspective and are just ready to kick off your boring life- wait no more, pack your bags and roam!
Being a female solo traveller- I have always listened to the long lectures from my mother suggesting me in a highly concerned tone on how to stay safe all along my journey. What to eat, talk to who, where not to go, stay connected on calls, ping us up wherever you are and really what not? But, still this is great as at least you are getting a chance to travel alone, because many girls in India don't. However, keeping all this aside - I have brought up a list of some of the most beautiful spots in India which are 'female-friendly' accompanied with no insecurities but just a safe environment and the immensely positive aura all around.
The City of Lakes- Udaipur
Enough of repeatedly exploring the common places in Rajasthan and now it's the time for you to get in touch with the splendid unheard places in Udaipur. The City of Lakes is not just a destination for lakes but to an array of 'unexpected hubs'. This year, I roamed the off-beat destinations in Udaipur and found out the Shilpgram, Solar Observatory, Lake Badi, Pratap Park and not to forget the Ahar Cenotaphs. The city's historic monuments, heritage buildings and the pristine beaches literally took away my heart.
Source: https://en.wikipedia.org
The City of Dreams- Mumbai
Yes, The City of Dreams with abundant strugglers looking forward to be in the Bollywood industries especially, Mumbai is one of the most visited spots in India. Luckily, I was here on Sunday, thus getting a chance to spot the Big B Amitabh Bachchan as he waves his hands thanking his fans was a dream come true for me. Talking about the 'unheard places' here- I explored Maachli Farmstay, Hideout Farm, Malji Ka Kamra and also the Varsauli. Visit this ravishing region and feel like never before.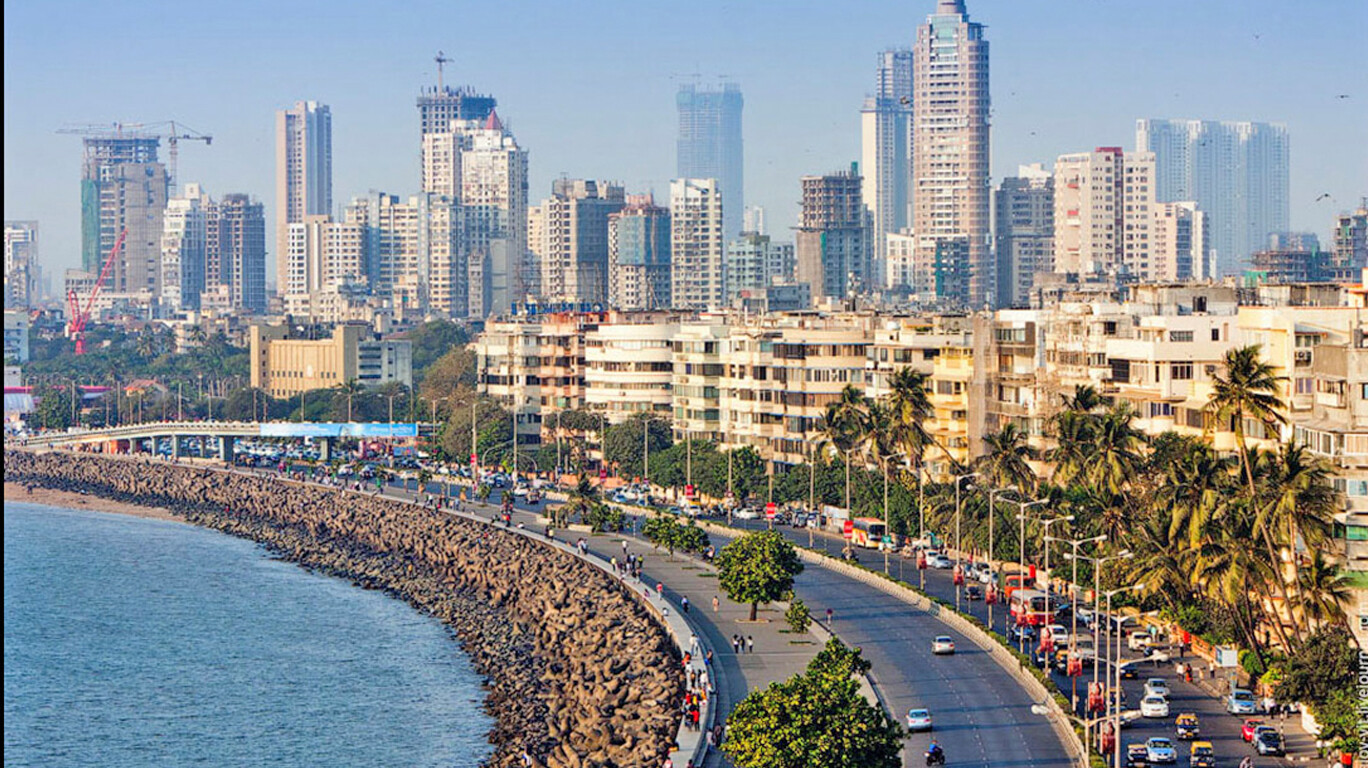 Source: https://www.mumbailive.com
Paris of the East- Pondicherry
Always heard this nickname but never believed until I visited Pondicherry and to be true, I was always seeking for something just like this. I am in love with its French styled cafes, South Indian dishes and also the perfect fusion of uniqueness and charm in its towns. Pretty sure for recommending this place to you as it is a pure satisfaction and mentioning the less-visited hubs here, they are Arikamedu, Dubrayapet, Veerampattinam, Serenity Beach along with a list of plenty others.
Source: https://www.thrillophilia.com
Land of pristine beaches- Goa
I have recently been to Goa and being honest, I never had a desire of returning back from there. Such a pristine environment packed with massive serenity and highly vibrant nightlife, I enjoyed each and every bit of the moment spent here. But mentioning the limelight of my experience- it was the Spice Plantation tour that has greatly informed me about the varied spices and the processes of their formation. The offbeat destinations in Goa included Salim Ali Bird Sanctuary, Big Foot, Mayem Lake, Fort Tiracol, and also the Netravali Bubble Lake.
Source: https://www.thrillophilia.com/
The land of Wanderlust- Dharamshala
I was looking forward for a sense of serenity and finally I got some at Dharamshala. Making me feel stunned by the beautiful cricket stadium created at a really high elevation facilitating some of the most beautiful views of the mountains and the sky, this spot was a highlight of my tour. Apart from this I loved meeting the monks with the always smiling faces following the teachings of the legendary Dalai Lama. Varied unheard places here include Pong Lake & Dam Boating, Baijnath Temple, Andretta Village and Tapovan Ashram.
Source: https://youthincmag.com
So Girls! Spread your wings, choose your destination and fly towards your ultimate stop.
Go back to main blog page